About the Division
The Family Division is responsible for areas relating to violations committed by juveniles, as well as protecting children in vulnerable situations and enforcing child support orders.
---
Mandatory Reporting of Child Abuse & Neglect in Delaware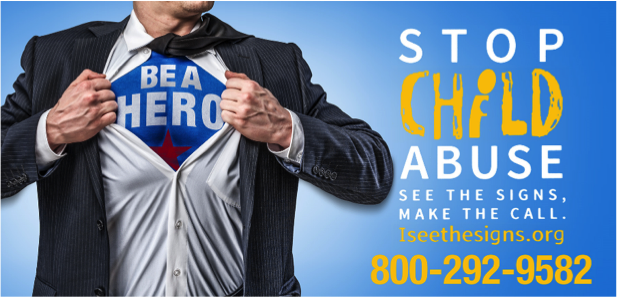 All suspected child abuse and neglect
must
be reported to the 24-hour Division of Family Services (DFS) Child Abuse and Neglect Report Line or online. You may also call any Law Enforcement Agency or 911, but not in lieu of contacting DFS. You are not required to provide proof. Anyone who makes a good faith report based on reasonable grounds is immune from prosecution. For more information on Child Abuse and Neglect Reporting, please visit
iseethesigns.org
.

Call in a Report 800-292-9582
Units of the Family Division
Child Protection Unit
The Deputy Attorneys General in the Child Protection Unit prosecute civil dependency/neglect cases, termination of parental rights cases, and Child Protection Registry cases in the Family Court of the State of Delaware. The Deputy Attorneys General in the Child Protection Unit also handle the appeals of these cases to the Delaware Supreme Court.
The Child Protection Unit often works with the Department of Services for Children, Youth and their Families, the Office of Child Advocate, the Children's Advocacy Center and various law enforcement agencies on cases of child dependency/neglect.
Child Support Unit
The Department of Justice's Child Support Unit works with the Division of Child Support Services ('DCSS') to secure approximately $90 million a year for Delaware children. DOJ attorneys represent the DCSS in establishing, modifying, and enforcing child support orders. The Unit also addresses criminal non-support cases and enforces foreign orders from the other states and various international countries under the Uniform Interstate Child Support Act.
Parents who have questions about child support should contact the Division of Child Support Services. Automated Assistance Lines (AAL) are available toll-free 24 hours a day, 7 days a week, while Child Support Specialists are available Monday-Friday from 8:30 a.m. – 4:00 p.m.:
New Castle County: (302) 577-7171 or (302) 395-6520
Kent County: (302) 739-8299
Sussex County: (302) 856-5386
You may also obtain information about available services, how to become a DCSS client, payment options and more at the DCSS website by going to www.dhss.delaware.gov/dhss/dcse.
Juvenile Delinquency & Truancy Unit
The Juvenile Delinquency and Truancy Unit conducts all proceedings involving juveniles in Family Court and truancy issues in Justice of the Peace Courts. The Unit coordinates between police, probation, schools and the courts, and seeks disposition of cases that aim to protect the community while being in the best interest of the juvenile. The Unit recognizes the magnitude and diversity of the issues facing youth today and is committed to crime prevention efforts such as gang-related education, truancy reduction programs, restorative-justice initiatives, cyber-crimes and school crime. For example, statistics show that bullying prevention increases school safety, enhances learning environments, reduces truancy rates and reduces crime. Therefore, the Juvenile Unit has made bullying prevention a main focus by regularly conducting anti-bullying and cyber-bullying seminars to students, school administrators and parents.
Helpful Resources
Related Topics: Attorney General, Child Abuse, Child Protection Unit, Family, Family Division, Juvenile Delinquency & Truancy Unit, Mandatory Reporting of Child Abuse, Neglect in Delaware