Delaware Department of Justice
About The Office
Delaware's Attorney General, the State's chief law enforcement officer, has broad responsibility to combat crime, safeguard families, fight fraud, and protect consumers in the First State. In meeting this mission, Attorney General Matt Denn is supported by a leadership team consisting of the Chief Deputy Attorney General, State Prosecutor, State Solicitor, and directors of the Family Division, Fraud & Consumer Protection Division, and the Office of Civil Rights & Public Trust. Each of the more than 450 staff who work in the Office of the Attorney General are committed to the goal of serving all Delawareans with integrity and dedication. Deputy Attorneys General, with critical support from criminal investigators, social workers, paraprofessionals, and administrative staff, prosecute criminal cases, enforce consumer laws, provide counsel to state agencies, ensure the public's access to open government, protect the abused, and much more.
This website is your portal to learn how the Attorney General's Office works, access forms for reporting fraud, read consumer alerts and press releases, find tips and tools to keep your family safe and secure, and find useful links to government and community services.
Delaware's Attorney General
About Attorney General Matt Denn
Attorney General Matt Denn took office in January 2015, and has focused on the issue of reducing violent crime in Delaware. He proposed a plan for more police officers on patrol in Wilmington, legislation to crack down on young people caught with guns, and proposed using bank settlement funds for programs addressing crime along with the root cause issues of addiction, education, reentry and housing. He also established a new Office of Civil Rights and Public Trust.
A long-time advocate for Delaware's children and a proponent of small businesses, Attorney General Denn helped improve Delaware's public schools by leading efforts to improve recruitment of outstanding new school teachers, encourage more efficient spending of tax dollars by school districts, provide better services to schoolchildren with disabilities, and expand parental involvement in schools. During his time as Lieutenant Governor, Matt also led efforts to create one of the nation's most comprehensive developmental screening programs for infants and toddlers, create a new health insurance program for children of low income working parents, and expand the number of families willing to care for children in foster care. He worked closely with former Governor Jack Markell on the Governor's landmark early childhood education program, and was part of the Governor's financial team, helping balance four state budgets during the worst recession in almost a century.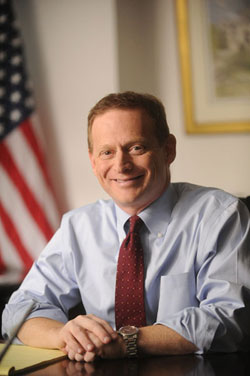 Related Topics: About, Attorney General, Delaware