Delaware Department of Justice
About The Office
Delaware's Attorney General, the State's chief law enforcement officer, has broad responsibility to combat crime, safeguard families, fight fraud, and protect consumers in the First State. In meeting this mission, Attorney General Kathy Jennings is supported by a leadership team consisting of the Chief Deputy Attorney General, State Prosecutor, State Solicitor, and directors of the Family Division, Fraud & Consumer Protection Division, and the Office of Civil Rights & Public Trust. Each of the more than 450 staff who work in the Office of the Attorney General are committed to the goal of serving all Delawareans with integrity and dedication. Deputy Attorneys General, with critical support from criminal investigators, social workers, paraprofessionals, and administrative staff, prosecute criminal cases, enforce consumer laws, provide counsel to state agencies, ensure the public's access to open government, protect the abused, and much more.
This website is your portal to learn how the Attorney General's Office works, access forms for reporting fraud, read consumer alerts and press releases, find tips and tools to keep your family safe and secure, and find useful links to government and community services.
Delaware's Attorney General
About Attorney General Kathy Jennings
Attorney General Kathy Jennings was sworn in on January 1, 2019 and serves as Delaware's 46th Attorney General.
Born and raised in Wilmington, Kathy graduated from Mount Pleasant High School, University of Delaware, and Villanova University Law School, before joining the Delaware Department of Justice.
As a prosecutor for the Delaware Department of Justice, Kathy prosecuted scores of domestic violence, sexual assault and homicide cases. She worked with fellow prosecutor Pete Letang, the FBI, New Castle County, and Delaware State Police to identify, arrest and prosecute a serial killer who tortured and murdered five women. This case marked the first time that DNA analysis was admitted into evidence in a Delaware Court.
After years of service in the office, Kathy was named Delaware State Prosecutor and later went on to serve as Chief Deputy Attorney General for the Delaware Department of Justice under Attorney General Charles Oberly. While serving as Chief Deputy Attorney General, Kathy worked with Deputy Attorney General Tom McGonigle and Consumer Advocate Mary McDonough to create the Consumer Fraud Division, giving consumers strong protections against fraud and abuse.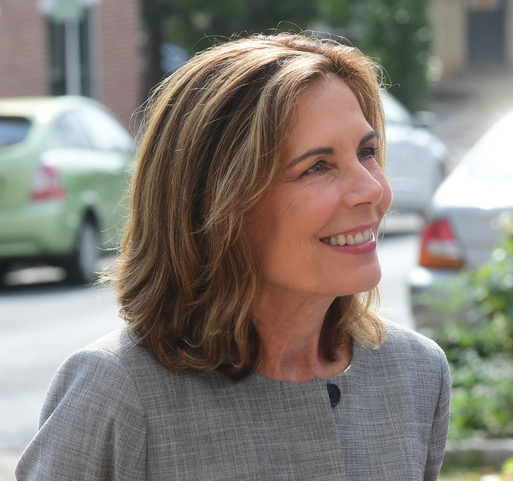 Related Topics: About, Attorney General, Delaware